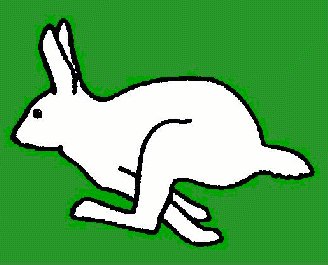 THE HARRIERS HERALD
No. 162, August 2006
Editorial
Welcome to August's Harriers Herald – a big one, thanks to contributions from ten members.
Thursday night schedules
for August and September are followed by
Secretary's correspondence,
a reminder about this winter's
Oxford Mail cross-country league,
and the second nutritious
Runner's Recipe
from Kirsty.

 

Susanne's
Race Evaluation
gives her verdict on four local races, while Kev reports on his good performance in the
New Forest 10
.

 

Then, members of this year's
Ridgeway Relay
team share their experiences of a memorable and successful day.

 

Mo's monthly
Website Update
features a sports fitness site, which covers all aspects of running
.

 

Finally, Mo's
Events Diary
covers races ranging from 5 miles to 85 miles – something for everybody!
Sue
Thursday night schedule for August
Thurs    3rd                    Sue to lead
Thurs    10th                   Kirsty to lead
Thurs    17th                   Handicap Race
Thurs    24th                   Andy to lead
Thurs    31st                   Susanne to lead
Thursday night schedule for September
Thurs    7th                    Lucy to lead
Thurs    14th                   Pete to lead      
Thurs    21st                   Tom to lead      
Thurs    28th                   Kevin to lead
Correspondence received

Sender

Subject matter

Action

Virgin Books

Advert for book on 2012 Olympics 'How we won the bid'

Notice board

Hart District Council

Entry forms for Hart Sprint Duathlon (28-02-06)

Events Diary

England Athletics

Asking for nominations from Berkshire running clubs for S.E. Regional Council

File

SEAA

Info. Update #101, entry form for Stevenage Half (SEAA Half Mara Champs, 05-11-06)

Events Diary

Mark Thomas

Info. on River Relay (10-09-06)

Pass Round

Cirencester A.C.

Entry forms Cirencester 10K (24-09-06)

Events diary & notice board
Oxford Mail cross-country league 2006 – 2007
Nick, from Team Kennet, would like to let you all know that, as in previous years, he will be entering a combined Team Kennet / Compton Harriers team in this cross-country league.

 

There are five races over the winter (one each month from November – March on a Sunday morning) and venues for previous years have included Oxford, Bletchington, Cirencester, Banbury and Lambourn.

 

The ladies races are about 3 miles, and the mens races about 6 miles.

 

Points for teams and individuals are accumulated over the five races and prizes awarded after the last race.

 

Registering for the series does not mean you have to run every race, as the scoring team on the day is made up of the first 3 (for ladies) or 6 (for men) team members to finish.

 

Nearer the time, Nick will need to know the name and date of birth of anyone who would like to take part.
Runners Recipe No. 2

      

Mango & Orange Smoothie
Kirsty
Hopefully, some of you got the chance to sample your own versions of the banana bread from the last HH.  For those of you that are less adventurous about approaching the oven in any way then this one's for you.  Staying with the fruit theme, and bearing in mind the fact that everyone's always going on about that we should have 5 portions of fruit & veg a day, I've decided this month to go for a summer smoothie that you can rustle up after a hot day of work with no mention of going near the oven.
If its really hot, you can add ice to your blender and whizz it up with the fruit or just store your smoothie in the fridge, as it's best when it's ice cold.
To make a smoothie for 2 you will need:
1 Small ripe mango
3 to 4 Oranges
Lime or Lemon half to 1 to taste
Ice cubes 2 to 3
Chopping board
Sharp knife
Blender
Citrus juicer
Serving glasses (store in fridge whilst making smoothie)
1. Peel the mango and slice the flesh away from the stone as best you can.  There are lots of clever ways to cut up mango, but the main thing is to get all of the flesh and juice into the blender.
2. Squeeze the juice from the oranges and the lime or lemon.  Add this to the blender with the ice cubes.
3. Blend for about a minute, until the mixture is smooth, pour into your glasses and serve.
So that was an easy one for the month.  Put your feet up in the garden and enjoy your smoothies!
Susanne
Since last HH I have had the pleasure of doing 4 very different races ranging from 5.5 miles to 13K and, to plan your diary for next year, I thought I should give you a verdict of how I found them.
Great Bedwyn 10K road, 25th June. First time race so I thought I should see how they did it.  The start was quite strange, we all walked from a field together to the start line, turned around and set off meaning the slow runners started at the front and the fast runners where in the back.  The route was just me, a few not bad hills going up and long flat down hills, all on quiet country road.  At the finish line you where greeted with a medal and homemade cakes for a small fee.  A race made by runners for runners.
First man finished in 35:28, first lady 36:47. 191 finished
Apart from the teething troubles at the start I would give it 10 out of 10 due to the route.
Harpsden 10K multi-terrain, 16th July. You did actually also have the chance to do just a 5K race.  You started and finished at the same time and place, so it is a great race if you did it with someone who either was double as fast or slow as you.  Some nice steep hills up and down.  I looked for some water at the finish but I think they had run out, but luckily the goody bag had a lucozade (and a chocolate).  There were prizes for first man and first lady and for first man over 50 years only, which I thought was a bit unusual.  A race made by a pre-school for everybody.  Still no race result on the web-site.
I would give it 7 out of 10, mainly due to lack of finish result and water at the finish.
Thames Run, Wallingford, 13K multi terrain, 23rd July. It is just a stone throw up the road from Compton.  Very professionally organised, I think by Cancer Research.  The start and finish were in a middle of a fete so something for the whole family.  Nothing to put my finger on, just perfect.
First man finished in 47:05, first lady 54:06. 242 finished
Often charity races like this cost an arm and a leg but this was only £8 if you had entered in advance and nothing was left untouched so 10 out of 10.
The Jack and Jill Challenge 5.5 miles off-road, 30th July. If you are into very steep up hills and the same going down, then this is something for you.  The setting is beautiful and the race well organized.  The track is sometimes a bit narrow but that is what you can expect of an off-road race.  The homemade cake at the finish is wonderful and you even get a t-shirt and some nice smelly soap for your trouble.  Apart from cold showers, a race very well organised by runners for runners.
First man finished in 32:43, first lady 42:04. 183 finished.
I would give it 8 out of 10, only because I found some of the tracks too narrow at some places.
On the same day, Dick and Lucy took part in the Jack and Jill 30-mile Challenge, finishing in 4:39 and 5:28 respectively.
New Forest 10, 9th July 2006
Kevin
After a week of scalding hot days I awoke to a very wet and windy Sunday.  The weather brightened on the journey and by the time we got to Brockenhurst it had stopped raining.  The event started from New Park Farm just outside Brockenhurst, which is a big site with ample car parking as it hosts the New Forest show.  The first task was to find the toilets, which were a bit on the thin side with just two "bog cabins" between approx 800 competitors.
The weather had turned out quite hot by the time we all assembled on the start line (which had blown down 5 minutes before the start!).  The race started promptly at 11:15 and we went out of the farm in a big loop around the main grass field then passed to the rear of the farm and ran straight through a stable with all the polo horses getting their breakfast.  From here we went onto forest track and headed into the forest before coming out onto tarmac just before the first water station.  I took a little water here and it tasted like neat Milton, it was foul.  Lots of people stopped to drink their water and I made up quite a few places here.  Now the race virtually turned back on itself and went along a road and past the very grand Rhinefield House hotel, before cutting back into the forest and onto track again.  From here the course stayed on forest track the rest of the way.  I got to four miles and felt good so I pushed harder for the next mile.  As we passed the five-mile marker I was starting to tire a bit and regretted pushing.  There were lots of pockets of heat and very high humidity that seemed to be trapped in dips in the course and it was a bit uncomfortable being slammed with hot and then cool air repeatedly.  I took water at seven miles and threw it over me and it really helped.  I ran steady till 8 miles where I could hear the chap at the finish on the loudspeaker.  This lured me to really push now and I went for it passing people all the way.  I felt sure I had missed the nine-mile marker and was expecting to see the finish when around a corner came a post with "nine" on it, I remember thinking "god that was a long mile", I was really starting to hurt.  The course came back through the same stables from the start and about 500 metres to go everyone in front of me seemed to have lined up in single file and were jogging home.  I was just entering my sprint and I just slipped up the side of them all, making up a good fifteen places in the finish straight.  I felt dizzy as hell walking around to be checked in and was desperate for some water.  The best bit was being given a horse brass for running.  I had planned to come in under 1:40:00, and was well chuffed to come in with a time of 1:28:55.  I'll be back next year.
Leg 1: Ivinghoe Beacon – Wendover Church
Martin
'The advantages of office': One privilege of being team organiser is that I can select which leg I run or, to be more exact, which legs I don't run.  To this end I have the honour of initiating the CH account by launching myself off Ivinghoe Beacon at 7:30 in the morning and puffing and panting my way to the changeover point in Wendover.  Which by some miracle of modern race organisation gets nearer each year.  Getting the CH train rolling also means the air temperatures are really quite modest and once I have passed the baton on to Sus and sorted myself out, the day is mine to enjoy.  In previous years I have approached a state of nervous exhaustion by the time it comes to run my leg, the now infamous leg 6 or more usually leg 9.  My hats in all their various guises go off to the guys who carry the CH baton once I have discharged my duties.
Leg 2: Wendover Church – White Leaf
Sus
A couple of weeks before the race Elo, Lance and I had walked the leg to make sure that I still remembered it.  Though we thought we had followed the acorn signs all the way, we never came to the very steep steps I seemed to remember from previous years.  I looked at last year's report where Lucy ran the leg, describing that she had accidentally also missed them – so some further investigation was needed for us to avoid any risk of penalty points.
The last weekend before the race I set off for a second time, this time I found the steps.  Having done the leg now up and down 4 times I felt I knew each corner and each tree so bring it on, I was ready for it!
Race day came, Martin had started and now there was only for me to get my number and start my warming up.  After warming up I went back to the changeover only to realize that I was given the wrong number!  Oh s... I thought, I was sure this would be the time when Martin would be storming in and I would be standing there fumbling with my safety pins not ready to take over, but thankfully he didn't.  But he did come in with an incredible speed and I, trying to copy, started off much too fast till I heard Dick's voice saying "steady, you've got hills to tackle later on".  And so I did.
Shortly after Bacombe Hill, red and white tape started to appear along the route, strange I thought, though it can be tricky at some places but as long as you have done your homework you are OK.  But my disappointment was even greater when I found out that they apparently where guiding runners straight ahead instead of running up a field and then down the now rather famous steps.  For a split second I thought should I or should I not but, as Dick says, no one will thank you for taking the longer route – so I ran straight ahead.
After passing my team for the last time, only one thing stood in my way before I could retire; the hill (sorry does it have a name?) my lovely hill.  As I "stormed" up, a couple of unknown people were cheering and shouting my name - well I assumed that is how it is when you are famous, or did they just read my name on my vest?  Finally reaching the top only one thing was on my mine Lucy, Lucy, where is Lucy?  And there she was smiling as if she did not know what she was about to do.
Leg 3: White Leaf - Lewknor
Lucy
News of Susanne's imminent arrival at Whiteleaf came about 15 minutes before she did, giving me loads of time to prepare and wait excitedly at the start.  Once she arrived I hurried off downhill and survived for a few miles in 3rd place until inevitably the route turned uphill again.  This brought a flurry of burley males overtaking me, putting the Harriers back into 7th place.  Still, once I reached the Icknield way everything became much easier, and by the time I met Martin and Peter a mile from the end I even started to enjoy myself.  The final blast downhill from the motorway bridge turned into a sprint, and I only just managed to tag Kev before he sped off.
Leg 4: Lewknor – Swyncombe Church
Kev
I've never been so nervous as I was for this race.  It had time to build all morning seeing everyone else off on their legs.  I only had one goal, and that was not to be overtaken and if I could pass a few people then all the better.  I saw Lucy coming over the hill underneath the M40 and got ready.  We tagged and I set off.  I was flowing with adrenaline and couldn't run properly, so I put on a spurt at the start to get out of people's view, then I calmed down and got into a stride.  My leg was fairly easy in comparison to some of them and the going was good - gentle climbs and downs most of the way.  I made it to the first road and took on water from the waiting Harriers.  Straight across and onto the track I was faced with mountain bikers galore on the right and motocross riders on the left with little old me in the middle spitting out their dust!  After this I came to the second road and when I saw the Harriers weren't there I thought I was running so fast they couldn't keep up; in reality they planned not to be at this road crossing.  It was then straight over and I passed a camp of travellers and before I knew it I was at the turn off to start the climb.  As I came out into the "bowl", where the track goes up the left-hand side and over the top, I just saw a runner nip out of sight and it gave me someone to chase.   I went flat out up the hill and was gasping at the top.  I glanced down and saw the runner just in the dip before the finish and then I saw the crowd.  I just let my legs go down the hill and concentrated on rabbit holes and nearly caught up the runner, I pushed as hard as I could up the last hill and looked for Sue in the crowd.  Martin came down and verbally pulled me up the last little bit and I reached over the gate and tagged Sue.  Phew!
Leg 5: Swyncombe Church – South Stoke
Sue
Having felt a bit below par in the weeks preceding the relay, I wasn't sure if I'd feel up to running, so two plans were in place: Plan A was that Tom (who was coming to spectate anyway) would bring his kit and run if I didn't feel able to; Plan B was that, if I felt reasonable, Mo would cycle behind me to keep me company.  I felt OK on race day, which meant that Plan B would be executed…..
Having taken the 'baton' from Kev, I set off with 10.4 miles ahead of me.  Reaching the top of the steep hill after 1 mile, I was aware of another runner fairly close behind me, but he only drew level a mile later as we crossed two fields of crops, and we exchanged comments about the swarms of flies.  We ran together across the golf course to emerge opposite Nuffield Church, where I was expecting Mo and bike to join me.  The car was there, the bike was propped up against the churchyard fence, but there was no sign of Pete (who was going to drive the car) or Mo.  Thinking they'd both decided to have a wee at the same time, I called out "I'm here Mo and Pete".  Getting no reply, I ran on, sticking behind the other runner, who was from Thame, as we joined Grimms Ditch.  We exchanged a few more words and established that we both had the same target time, 1:15.  This was very useful to know, as it enabled us to set a sensible pace, while pushing each other on, and we passed another competitor.  I was surprised that Mo hadn't caught up so, when I reached the next meeting point with the Harriers, I asked Tom to give Mo a call on his mobile.  When I made it to the B4009, Dick informed me that Mo was 'pedalling like hell' to catch me up.
Mr Thame and I continued to work well together as we reached Carmel College.  Whenever Mr Thame didn't know the way, I took over the lead, and whenever I stopped for a soaking from the Harriers crew, he took over the lead.  Still running together along the riverbank approaching South Stoke, I began to daydream about an exciting 'sprint finish' in which I would be victorious.  As it happened, it was more of an 'increased stride length finish' in which Mr Thame finished a few seconds ahead of me.  Nevertheless, I was chuffed with my time of 1:13 as I handed over to Andy.
I was greeted by a relieved-looking Mo, and a sheepish-looking Pete.  Where had they been?  See Mo's report below to find out!
Leg 5: from a supporting cyclist's perspective
Mo
I was rather looking forward to this year's Ridgeway Relay without trepidation … after all, I wasn't actually going to run this time so I could enjoy the scenery, take a few photos and generally have a relatively worry-free day!
However, I had agreed to take my off-road bike to support Sue on the lonely stretch along Grimm's Ditch.  Now this very simple task should not have caused any problems … I would be able to follow Sue at a nice steady pace on the bike and provide the necessary words of encouragement whenever the going got tough.
As the first 2 or 3 miles of Sue's leg from Swyncombe Church would not be very practical or easy to cycle, I had agreed to meet up at Nuffield Church, so with the bike on the back of Sue's car, I set off with Peter to the agreed rendezvous.  We arrived with time to spare and after taking the bike off the cycle rack, I was kitted up and ready to go.
After a few minutes, Peter noticed the old Nuffield Church and suggested we should have a look inside (he likes old churches) … it would be at least 15 to 20 minutes before Sue arrived, so off we went.  We had only just stepped inside when a very welcoming voice said, "Hello, do come and join us for coffee and biscuits".  The vicar seemed particularly pleased to see us and Peter stepped forward excitedly to explain that we couldn't stay too long as we were participating in the Ridgeway Relay event.
We were joined by the lady verger who responded to Peter's questions by giving us a short history lesson about the church and the various incumbents listed in a framed document just inside the church entrance.  At this point I thought it might be a good idea to escape outside as I didn't think it would be long before Sue arrived, but Peter reassured me that there was plenty of time.
As we went outside, I thought I saw a glimpse of a runner going past, but it couldn't have been Sue could it … surely she couldn't have run that far already?
It wasn't until I received a telephone call from Tom, approximately 20 minutes later (doesn't time fly when you're listening to Peter!) that I realised the tail end of the runner I thought I had glimpsed, must have been Sue … she was now over 2½ miles ahead, towards the end of Grimm's ditch.
At this point, panic took over … a rational mind would have told me that the quickest way to catch up would be to take the road down to the end of Grimm's ditch … not to cycle off like a lunatic down a narrow path criss-crossed with just about every hazard you can think of!
Anyway, there was only one thing on my mind … I promised I would be there to support Sue, so I had to catch up at all costs.  I was amazed at the speed I managed to pick up during the descent of Grimm's ditch and the adrenalin-controlled skill I was using to overcome the many near disasters en route, but I was on a mission … I was going to catch up!
Finally, as I was approaching the first road crossing after 2½ miles riding on the edge, my luck finally ran out and I was catapulted through the air like a human cannonball as one of my pedals found a hidden tree stump.  The shock of the sudden departure from my trusty machine and the knowledge that there were spectators at the end of the track enabled me to spring up out of the grass almost immediately, much to the surprise of one spectator who had seen me approaching at a rate of knots only to disappear just as he momentarily looked away.
Bravado took over as I picked my bike up and quickly remounted, assuring all spectators that I was fine.  It was only when I had passed through the kissing gate, crossed the road and cycled out of sight, that I was able to stop to check out the extent of the damage to myself and to utter one or two expletives as blood poured from my left elbow … then it was off again to meet Sue … at least I was able to support her over the last 500 yards of her 10 mile leg!!
Leg 6: South Stoke – Bury Down
Andy
The day started early on my first experience of the Ridgeway Relay. My attempts to get an early night on Saturday were inevitably scuppered by an overactive mind running through my route and being generally excited about the day ahead.
As the sun lay low in the sky, steaming mug of tea in hand I was grateful to be picked up by Martin and Lucy and even more so to be chauffeured around for the day.  As we approached Ivinghoe Beacon, the butterflies begun to flutter; partly nerves and partly in anticipation of the start of the race.  As I jogged up to the start with Martin, 3 teenagers lay in sleeping bags at the top.  I'm not sure if they were more startled at the mass hordes appearing at 7.30 in the morning or the prospect of the race official using a horn to start the race!
No sooner had the race begun with Martin off in front, myself and Lucy were back to the car and speeding down to Tring station to meet Martin at his first drinks spot, before diving into the car again heading for the next stop.  And that is how it continued for the first few hectic hours of the race.  Hardly time to force down my breakfast of pasta, which seemed all wrong for that time of day!
Four fantastic performances later, Sue set off and now I was really getting fidgety!  By 12.45 I was ready and waiting outside the pub at South Stoke.  Sue produced a great run to knock a huge chunk off her previous year's time and with a slap of hands I was off, just behind another runner.  The promise of clear skies and soaring temperatures had worried me but there was a cooling breeze and clouds were starting to gather which made for much more pleasant running conditions.  It was good to see Martin and Lucy at about 1.5 miles and then Dick, Sus and Tom at about 3 miles with drinks, but it was the magic wet sponge that was gratefully received at about 4 miles, before starting the long climb up to my highest point.  The sponge was indeed magic and I spent the rest of the day extolling the virtues of the aforementioned to anyone who cared to listen.
The run worked out differently to how I expected based on my recce.  I thought this first climb would be the hardest and so tried to hold back over the first half of the leg.  As I climbed I started to rein in the runner who had pulled away from me early on and as I crossed the brow and started the next undulating stage towards the concrete road I felt good.  As I approached the concrete road however I was struggling but was heartened to overtake another team and receive some sustenance.  Another dose of the magic sponge and I tried to kick for home.  I knew the last mile would be tough, going under the A34, followed by a short sharp rise and the long straight run in to the changeover, but not as tough as it was. The changeover seemed to take an age to reach and at one point seemed to be getting further away rather than closer. Kevin provided some vocal support with 100 metres to go and as I passed over to Pete, the rest of the team greeted me.  Having felt like collapsing at the finish and not long afterwards wanting to hurl, I was refreshed by a cup of tea and cake and was back supporting the team to the finish.  As Dick crossed the line we could all reflect on a well-deserved 5th place and an even more deserved pint.  Roll on next year!
Leg 7: Bury Down – SW of Wantage
Pete
Stage five proved to be the most interesting of the race for no other section contained a church with a Saxon font or hot drinks made from holy water. Whilst Sue hurried past at record pace she failed to discover the interesting history of Swyncombe Church! An extract from the website conveys the following:
Because of the vagueness of historical records, views differ as to how Swyncombe became connected to the Abbey of Bec in Normandy, but the gift of the estate to Bec, probably by Milo Crispin, was confirmed in the reign of Henry II, confirmed again by King John and yet again by Edward III in 1333.
There is more, a lot more, but back to the race.
Compared with last year the air temperature was relatively cool with neither my shoes nor socks sticking to melting tarmac.  It was thus reasonable for Mo and I to conclude that Sue did not need to take on fluids at Swyncombe!
I was looking forward to the mass start on stage seven, as the prospect of competition from other runners would act as an incentive to go faster.  Unfortunately Sue completed her stage well within the cut-off time and so I was restricted to being a spectator whilst awaiting Andy's arrival on stage six.
A few minutes after starting I realised I was closing fast on a runner a few hundred metres ahead.  Initially I assumed he was simply doing a long warm up for the stage such was his pace.  I was thus surprised to discover that he was actually one of the mass starters!  Spurred on by this I managed to catch 5 or 6 other runners, a reversal of my usual race experiences!
In the reconnaissance run, I recall Martin mentioning that when the finish (close to a communications mast) comes into sight it is somewhat deceptive as there is still a long uphill run ahead.  I thus paced myself more slowly than necessary over the last couple of kilometres.  Apart from a sprint finish, the only thing left to do was to put my shirt on and avoid disqualification for not displaying a number.
Leg 8: SW of Wantage – Charlbury Hill
(Gill)
Gill was recruited onto the team only two weeks before race day, and Tom was incredibly relieved to see Gill had safely arrived at the start of leg 8 (as he was 'first reserve').  Pete came sprinting in to pass over to Gill.  She set off at a sensible pace and ran well all the way to hand on to Nigel at Charlbury Hill.
Leg 9: Charlbury Hill – Barbury Castle
(Nigel)
We were able to cheer Nigel several times in the early stages of his leg, which ran along a main road.  He was still going well when we saw him on the hills above Ogbourne St. George, but looked weary as he began the climb up to Barbury Castle.  However, he pushed on well to hand on to Dick for the final stage.
Leg 10: Barbury Castle – Marlborough Leisure Centre
Dick
In a relay, whichever leg you are running, it feels vital not to let your team-mates down.  The trouble with being on last is that there somehow seems to be more pressure not to undo all the good work done by others.  Having been around all day and seen just how well everyone else had performed, I was desperate not to let the side down.  I could, though, draw comfort from knowing that, having cycled and run the majority of my leg with Susanne for the Marlborough 20, I would have no problem finding the way.
It was then, something of a relief from the worry when Nigel came into view (traveling alarmingly quickly) to set me underway.  Peter sprinted ahead to open the first gate, but could not be persuaded to run to the other side of the field for the second.  As it happened his help was not required.  Unaware that I was behind him, Steve Goulding, a very good (and very competitive) runner from Pewsey, was warming up in the field and heading for that gate.  He struggled with the latch just long enough for me to dart through at the moment he succeeded.  I know Steve well enough to appreciate that he would much rather I'd spent five seconds at the gate rather than him hand this advantage to me.
Buoyed by this small victory and encouraged by team-mates at the white horse and Manton House car parks (why don't all teams do this?) the rest of the run was, although not perhaps as fast as I'd like, quite fun.  Indeed, it was a real pleasure to cross the line knowing that disaster, and the dreaded team sponge, had been avoided.
PS. I don't know if being on last gives me the right, but I would like, on behalf of those running, to thank Martin for his organisation, and Tom and Mo for their support, which help make it such a grand day out for us all.
Mo
Following our discussions at the White Horse last week, the website will be updated to announce that the Compton Challenge will be taking a break for 2007 with the possibility of a return in 2008.  This of course will provide an opportunity to promote the Compton Canter for 2007 and this will be reflected in the website update for this month.
My link of the month is www.sports-fitness.com which is a fairly new site, covering all aspects of running with a good variety of articles providing information and advice to suit all levels of performance.  I have actually registered with the site and added Compton Harriers details which are included in the "Find a club" section.  I was particularly impressed with the race information and the event search facilities … highly recommended.
Events Diary: A selection of local and other well known events for your information.  If you need any entry forms, I can email most of them on request and others are likely to be on the club notice board.
<![if !supportLists]> · <![endif]>Sunday 13th August 2006 – LAMBOURN CARNIVAL 5 & FUN RUN (5mile/3miles) – 10:30 am, 
Lambourn £4.50 (£5 on day).
<![if !supportLists]> · <![endif]>Sunday 13th August 2006 – BEARBROOK JOGGERS 10K ROAD RACE – 10:00 am,  Aylesbury RFC,
   Weston Turville, Aylesbury. http://www.bearbrookjoggers.co.uk
<![if !supportLists]> · <![endif]>Sunday 20th August 2006 – BURNHAM BEECHES HALF MARATHON – 10:00 am,  Caldicott School,
     Crown Lane, Farnham Common. http://www.burnhamjoggers.org.uk/
<![if !supportLists]> · <![endif]>Saturday 26th & Sunday 27th August 2006 – THIRD TRA RIDGEWAY CHALLENGE – 10:00 am, 
     Ivinghoe Beacon. http://www.tra-uk.org
<![if !supportLists]> · <![endif]>Sunday 27th August 2006 – VALE OF PEWSEY HALF MARATHON – 10:30 am,  Pewsey Sports
Centre, Wiltshire http://www.pewseyvalerunningclub.com
<![if !supportLists]> · <![endif]>Monday 28th August 2006 – HART LEISURE SPRINT DUATHLON – 09:00 am,  Hart Leisure Centre,
     Hitches Lane, Fleet (Run 6k, Bike 20k, run 6k) email paul.weavers@hart.gov.uk
<![if !supportLists]> · <![endif]>Saturday 2nd September 2006 – OVERTON 5MILE ROAD RACE & 2½ MILE FUN RUN – 3:00 pm,
  The Recreation Ground, Overton, Hants. http://www.overtonharriers.org.uk
<![if !supportLists]> · <![endif]>Sunday 3rd September 2006 – THE BEAST (14 MILES) - 10:30am Corfe Castle, Dorset
<![if !supportLists]> · <![endif]>Sunday 10th September 2006 – THE ALDBOURNE 10K ROAD RACE – 11:00 am Farm Lane,
Aldbourne. Entry Forms on club notice board or I can email if required.
   http://www.sports-fitness.com/events/sf/uk/view/aldbourne_10k 
<![if !supportLists]> · <![endif]>Sunday 17th September 2006 – BONESHAKER 2006 – 10:30 am, Ardington Sports Field, Nr Wantage.
<![if !supportLists]> § <![endif]>Sunday 17th September 2006 - LONGWORTH 10K RUN AND 3K FUN RUN - 3k starts at 10:15 am, 10k at 11:00 am, Longworth is 6 miles West of Abingdon, just off the A420. The 10K course is multi terrain, mainly on tracks or footpaths; much of it is close to the Thames.  Entry form on Club notice board.
<![if !supportLists]> § <![endif]> Saturday 23rd September 2006 –RUNNING 4 WOMEN WINDSOR 8K – 12 NOON, Windsor Great Park http://www.running4women.com
<![if !supportLists]> § <![endif]>Saturday 23rd & Sunday 24th September 2006 –ISLE OF WIGHT FELL RUNNING SERIES 2006 –
    11:00 am 1st Race, The St Boniface Fell. Full details http://www.rydeharriers.co.uk
<![if !supportLists]> · <![endif]>Saturday 24rd September 2006 –CIRENCESTER PARK 10K – 10:30 am, Race HQ – Cirencester
College, Stroud Road (A419).  http://www.cirencester-ac.org.uk
<![if !supportLists]> · <![endif]>Sunday 1st October 2006 – GREAT CLARENDON FULL/HALF  & RELAY MARATHON – 10:30
am Winchester College (full & relay), 12:00 noon Broughton Village Hall (half).
      http://www.clarendon-marathon.co.uk
<![if !supportLists]> · <![endif]>Sunday 1st October 2006 – ADP KERRIDGE HIGHCLERE 10K– 10:30 am, Highclere Castle, Newbury,
     Berkshire. http://www.sports-fitness.com/events/sf/uk/view/adp_kerridge_hi
<![if !supportLists]> · <![endif]>Sunday 8th October 2006 – HENLEY HALF MARATHON 06 – 10:00 am, Henley Rugby Club,
Marlow Rd., Henley (£12.50 before the day; £20 on the day + no chip timing) (Entry form – Club notice board).
   http://www.sports-fitness.com/events/sf/uk/view/henley_half_mar
<![if !supportLists]> · <![endif]>Sunday 8th October 2006 - WOBURN 10K – 10:00 am, Woburn Deer Park.  Entry forms on club notice
board.
<![if !supportLists]> · <![endif]>Sunday 22nd October 2006 – EXMOOR STAGGER (15-17 MILES) – 11:00 am, Minehead
<![if !supportLists]> · <![endif]>Sunday 22nd October 2006 – EXMOOR STUMBLE (~ 6 MILES) – 11:00 am, Minehead
 http://mineheadrunningclub.co.uk/
<![if !supportLists]> · <![endif]>Sunday 22nd October 2006 – ABINGDON MARATHON – (1000 entry limit reached)
     http://www.abingdonamblers.co.uk/
<![if !supportLists]> · <![endif]>Saturday 28th October 2006 – BEACHY HEAD MARATHON – 9:00 am St Bede's School, Duke's Drive,
     Eastbourne. http://www.beachyheadmarathon.org.uk
<![if !supportLists]> · <![endif]>Sunday 29th October 2006 – BARNS GREEN HALF MARATHON – 11:00 am Barns Green Village,
  5 miles south west of Horsham, West Sussex. http://www.barnsgreen-half.org.uk
<![if !supportLists]> · <![endif]>Sunday 5th November 2006 – 20TH STEVENAGE HALF MARATHON – 10:30 am (2 mile fun run 10:40
am) Fairlands Valley Showground, Stevenage.  http://www.fvspartans.org.uk
 (Mo – August 2006)