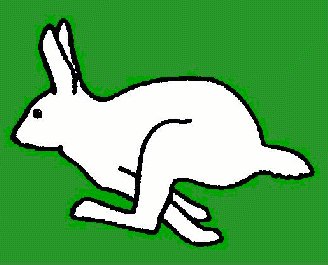 THE HARRIERS HERALD
No. 161, July 2006
Editorial
Welcome to July's Harriers Herald.

 

As usual, Thursday night schedules
for July and August are followed by
Secretary's correspondence
.

 

This month we begin a new series of articles from Kirsty,
Runner's Recipes
,
which are healthy and nutritious foods to boost your performance.

 

There are short articles on the very successful
Compton Canter
and on a fantastic team performance in the
Ridgeway Relay
.

 

There are also reports on the
Marlborough Downs Challenge
(thanks to Susanne), the
Lambourn 6K
, the
Boundary Race
and the recent
Handicap Race
.

 

Mo's
Website Update
features an electronic training log, and a sports psychology website
.

 

Mo's
Events Diary
covers a wide range of events to keep you racing from July to October.

 

Thanks to Kirsty, Sus, Martin & Lucy and Mo for their contributions this month.
Sue
Thursday night schedule for July
Thurs    6th                    Pete to lead                 
Thurs    13th                  Martin to lead              
Thurs    20th                  Mo to lead
Thurs    27th                  Dick to lead
Thursday night schedule for August
Thurs    3rd                    Sue to lead
Thurs    10th                  Kirsty to lead
Thurs    17th                  Handicap Race
Thurs    24th                  Andy to lead
Thurs    31st                  Susanne to lead
Correspondence received by Secretary
Correspondence received

Sender

Subject matter

Action

Berkshire Sport

Questionnaire for coaches

Replied to say we don't have any

Nirvana Europe

European marathon tours running brochure

Notice board

UKA

Essential Race Guide 2006/2007; Anti-doping info.; UK challenge info.

File

Swim-Bike-Run

Launch of new website (multi-sport specialist)

To Mo

SEAA

Info. Update#100; report from SEAA AGM; application for grant aid; Athletics Development Update;  Athletics S.East regional plan 2006-2007

File

Running4Women

Windsor women's 8K race (23-09-06)

Notice board & Events Diary

Ryde Harriers

Entry forms: Isle of Wight Fell Races

Notice board & Events Diary
Runner's Recipes No. 1        Banana Bread
Kirsty
With working full time including weekends and also bringing up a lively toddler, I don't get much chance to enter many races these days, unless they are either right on my doorstep or very short.  So, I thought that I would contribute to the Herald in some other way and have come up with a few recipes that are healthy and nutritious for today's busy runners and some, like this month's, are a useful way of using unwanted food that you have not consumed during training.
So here's recipe no 1.  Banana bread is a really easy recipe to make use of your spare bananas that have gone a bit speckly and past eating as a fruit.
You don't have to follow the recipe exactly, as I often just use whatever dried fruit I've got to add in to make it more interesting and I always forget the lemon when I'm shopping.
To make one loaf you will need:
Dried Apricots 75g
Sultanas 75g
Lemon 1
Unsalted Butter 100g (soft , not melted)
Caster Sugar 125g
Eggs 2 Large
Bananas 3 Large ripe ones
Self Raising Flour 200g
Loaf Tin 13 x 23 x 7cm plus paper to line tin.
Preheat oven to 160oC, gas mark 3. Line Tin with paper.

Chop up apricots so that they are the size of the sultanas & grate the zest of lemon.

Cream together the butter and sugar until they're well blended.

 

Break in an egg and beat into the mixture completely, then add the other egg.

Add the dried fruit and the lemon zest.

Mash up the bananas on a plate and add them to the mix.

 

Stir well.

Sift in the flour and carefully fold in with a large metal spoon taking care not to leave any pockets of flour.

Scrape the mixture into your lined loaf tin and level with the back of the spoon.

Put into the oven and bake for an hour, but check after 50 mins.

 

If a knife blade comes out clean it's ready.

Leave the cake in its tin for 15 mins, then turn out onto a cooling rack and peel off the paper.
This loaf is lovely as a mid-morning snack or a late tea, it's really filling.  Enjoy!
Compton Canter 6.4 mile trail race - Saturday 1st July 2006
As most of the Club was involved in staging last week's Compton Canter we will keep this race report short.
As it turned out our selected race date clashed with Wimbledon, the Newbury race-for-life (Sunday), World Cup football and a blisteringly hot day so we were lucky to get 26 entrants.  As a consequence of the heat, one competitor collapsed and was rushed to hospital but fortunately he made a full and rapid recovery.  Praise must be given to Ian Webber who sacrificed his race in order to help out.
We intend to stage the event again next year with a few modifications to the race format and expect to attract a larger field.  The combined attractions of the Compton village fete and a stonking good run should make for a 'fun day out for all the family'.  We will start taking bids for marshalling at the top of Lowbury next month, so be prepared Sus!
Thanks again to everyone who helped stage the event.
Martin & Lucy
Congratulations to Martin and Lucy for putting on such a good event, which further boosted the profile of our club amongst Compton villagers and local runners.  The race registration, start and finish were very well organized, and attractively placed in the centre of Compton Village fete.  All the runners found their way round with no problems, thanks to the numerous marshals and to thorough route-marking by Martin and Lucy.  The finishers were very complimentary about the race.  Congratulations also to Kirsty, who took the prize for first local lady to finish, and to Phil Green who was second local man.  Full results can be found on our club website.
Compton Harriers competed in this year's Ridgeway Relay with great success – a fantastic 5th place from a total of 35 teams.

 

The winning team was Headington RR (10:00:12).

 

Our total time (
11:10:10
) was very respectable and only seven minutes behind the fourth placed team.

 

Next month, I hope to include a full report with contributions from all the competing and supporting Harriers.

 

In the meantime, our team's results are summarised below.

 

Thanks to Martin for once again organising our team.
| | | | | | | | |
| --- | --- | --- | --- | --- | --- | --- | --- |
| Leg | | Distance | Name | Time | Pace | Team placing this Leg | Individual placing this Leg |
| 1 | | 11.6 | Martin | 01:10:16 | 00:06:03 | 6 | 6 |
| 2 | | 5.3 | Susanne | 00:50:24 | 00:09:10 | 3 | 8 |
| 3 | | 9.4 | Lucy | 01:18:37 | 00:08:22 | 7 | 18 |
| 4 | | 5.4 | Kevin | 00:46:14 | 00:08:34 | 7 | 16 |
| 5 | | 10.1 | Sue | 01:13:27 | 00:07:16 | 6 | 7 |
| 6 | | 10.4 | Andy | 01:17:41 | 00:07:28 | 5 | 11 |
| 7 | | 9.1 | Pete | 01:11:32 | 00:07:52 | 5 | 16 |
| 8 | | 7.8 | Gill | 01:02:14 | 00:07:59 | 6 | 11 |
| 9 | | 10.7 | Nigel | 01:12:54 | 00:06:49 | 5 | 8 |
| 10 | | 9.4 | Dick | 01:06:51 | 00:07:07 | 5 | 14 |
Susanne
Back in February Martin gave me the entry form for this challenge which he warmly recommended for its scenery.  I quickly dismissed it due to lack of navigation skills but then I thought of Dick, it might just give him something to focus on so he could get in to his old running level again.  Little did I know at the time that he would progress so quickly.  Our plan was that we would start and finish together and with joint navigation skills we would get safely back to the finish line.  As the month progressed Dick grew stronger and stronger and I started to get second thoughts; it would not be fair if he felt that he could not give it all because he had to run with me, but we all know that you can always count on Dick and he assured me that he would not leave me stranded in no-where-land.
The weekend before the race we went to check out the route on our mountain bikes, it took us just over 4 hours, though we made a little detour on the day our plan to run sub 3 hours looked perhaps a bit optimistic.
On race day we were blessed with strong wind and the occasional shower.  The ground was very muddy and soft.  Instead of messing around at the muddy sections we decided to attack it and get on with it which soon made the gaps between the runners bigger and bigger.  Together we fought our way up to checkpoint 3, Tan Hill, and I knew reaching this point the rest would be mush easier as CP3 is the highest and coldest part of the route.
So home we flew, now with wind in our backs and on occasion with one or two other runners and again here Dick showed his excellent sportsmanship by in advance guiding them in the right direction.
Despite cramp in my legs a few yards before the finish line we both finished together with big smiles on our faces and a sense of relief that we had managed to do it with in our planned time.
So thank you Dick it was an honour to run with you and to make you feel like a man again.
We finished 17th overall and me as second lady.
First man home was Simon Allison, Maidenhead AC 2:22:28 and first lady home was Lesley Whiley, Reading RR 2:29:28!  Dick and Susanne 2:54:35.  In total 110 finished.
Lambourn 6K Road Race, 25th June
Sue
Running conditions were ideal for this friendly local event, which attracted about 70 runners of which I was one.  I set off in the top ten, as first lady, but was caught soon after we began the long uphill climb between 1K and 2.5K.  I didn't let the lady get away and, once the hill began to level, I moved ahead as we turned onto a grass track.  Mo, who had cycled the route in reverse, was at the end of the track to take photos and to tell me I had opened up a lead of about 20 metres.  The next 1K was a downhill section where, despite my sub-optimal downhill technique, I increased the gap to 30 seconds.  After that enjoyable part, the final 1K through the village felt like really hard work, even though it was mostly flat!  I retained my place to the finish and crossed the line in 23:51 (uncannily consistent with my times of 2004 and 2005, which were 23:47 and 23:59) to complete a good morning's work.
Boundary Run and Walk
Sue
On a very warm evening, it was good to have a total of 41 competitors taking part in the Boundary Run and Walk.  The first walker home was Damer Blake, ahead of Peter Faccino.  The fastest lady walkers were Debbi Clayton and Lucy Taylor, in joint 3rd place.  In the running event, Pete H set off at a fast pace, having nearly been tripped up by Eric at the start.  At the top of Hockheim Road, Martin took the lead, with Sue, Eric and Dick tucking in behind Pete.  Upon reaching the Ridgeway, Martin had established a clear lead, while Sue pushed ahead into second spot and Dick moved into third.  Ian's water station at the bottom of 'Death Valley' provided a most welcome excuse for a brief stop before taking on the next hill.  Martin extended his lead for a good win three minutes ahead of Sue while Dick, in third, can be well pleased that he was four minutes faster than last year.  Meanwhile, Sus, Pete and Andy (running his first Boundary Race, and unsure of the route) were battling it out for fourth.  Pete lost valuable seconds when he stopped to tie a shoelace, and Sus just failed to catch Andy with her fast finish.  Colin Beechey was the first non-Harrier to finish (Lucy is working on him!).  A good finish by Lucy enabled her to catch Eric who was fading, but continues to impress us since he only runs once a year!  It was nice to see that Phil is running well again, and to see 'Boundary regulars' Rich, Geoff and Terry finish well.  Kirsty caught Keith, after his accidental detour, and they ran the rest of the way together.  Tom was pleased that he managed to run all the way, while Alison did very well to complete the Boundary Run for the first time.
I'd like to thank Dick, Lucy, Martin, Sus and Mo for helping with course clearing and marking, and Jan for time keeping.
Photographs can be viewed at www.pickledpig.com
Tom's GPS device measured the route at 8.09 miles.  The water-station was at approximately half way (3.99 miles).



Runners

Walkers

Position

Name

Time

Position

Name

Time

1

Martin Fray

54:23

1

Damer Blake

1:54:32

2

Sue Baigent

57:29

2

Peter Faccino

2:10:41

3

Dick Kearn

1:00:19

3=

Debbi Clayton

2:31:10

4

Andy Buckland

1:02:44

3=

Lucy Taylor

2:31:10

5

Susanne Enhard

1:02:45

5=

Debra Hudson

2:31:46

6

Pete Humphreys

1:02:53

5=

Lucy Chappell

2:31:46

7

Colin Beechey

1:05:51

5=

Abi Layton

2:31:46

8

Lucy Gettins

1:09:02

5=

Dominic Archer

2:31:46

9

Eric Lefevre

1:09:07

9=

Pete Kaiser

2:35:23

10=

Phil Green

1:09:52

9=

Lisa Rothwell

2:35:23

10=

Richard Oakes

1:09:52

9=

Annelise Soulier

2:35:23

12

Geoff Oldham

1:11:02

9=

Fiona Powell

2:35:23

13

Terry Field

1:11:25

9=

Mark Fife

2:35:23

14=

Kirsty Bayley

1:16:53

14=

Helen Prentice

2:40:56

14=

Keith Simpson

1:16:53

14=

Linda Sommerville

2:40:56

16

Tom Doy

1:21:26

14=

Jackie Fletcher

2:40:56

17

Alison Bowen

1:32:04

17=

Martin Parrott

2:42:30

17=

Veronique Guerin

2:42:30

19=

Tony Litt

2:42:52

19=

Jonathan Davies

2:42:52

21=

Mick & Hayley Hill

3:21:00

22=

Dick Lysons & son

?
Handicap Race
Sue
June's handicap race was held on a Wednesday, so that all those football fans could watch England vs Paraguay on the Thursday evening.  The change of day, and the conditions – mild but not to hot, with a light breeze – seem to suit everyone well, as there were some excellent times all round.  Kevin thought he was going to successfully defend his trophy, but Pete passed him in the final stages of the race.  Pete knocked an incredible 31 seconds off his PB while Kev shaved one second off his as he took second spot.  The rest of us followed in pretty close succession.  Dick, in third, recorded his fastest time of recent years to stay ahead of Martin, whose sub-10:50 time is one of the fastest ever recorded on the route.  Taking fifth spot, I knocked 3 seconds off my PB while Andy, who had chased me all the way, finished fast to set an excellent time for his debut handicap race.  Susanne and Lucy were also not far off their records, and it was good to see Kirsty back in action, having been badly bruised by a stumbling cow.  Well done to Pete, and thanks to Jan for timing.  The next Handicap Race is scheduled for Thursday 17th August.
| | | | | | |
| --- | --- | --- | --- | --- | --- |
| Pos | Name | Start time | Finish time | Actual time | Handicap Beaten? |
| 1 | Pete | 2:34 | 15:06 | 12:32 | -0:54 |
| 2 | Kevin | 1:02 | 15:11 | 14:09 | -0:49 |
| 3 | Dick | 2:46 | 15:21 | 12:35 | -0:39 |
| 4 | Martin | 4:43 | 15:31 | 10:48 | -0:29 |
| 5 | Sue | 4:06 | 15:35 | 11:29 | -0:25 |
| 6 | Andy | 4:06 | 15:39 | 11:34 | New Runner |
| 7 | Susanne | 3:04 | 15:53 | 12:49 | -0:07 |
| 8 | Lucy | 2:32 | 16:10 | 13:38 | +0:10 |
| 9 | Kirsty | 0:49 | 16:46 | 15:57 | +0:46 |
Mo
Well, now that the world cup has gone out of the window, it's back to running … how would you like to win a GPS monitor like Tom and Sus?  For the chance to win a Garmin Forerunner 205 or a 305 with a heart monitor included, then all you need to do is follow this link http://www.runnersworld.co.uk/comp/Comp.asp?C=57 and enter the Runner's World on-line competition … the competition question asked is not exactly difficult!
I know most of us keep some sort of running log, so if you fancy keeping an electronic version then I have managed to locate a rather useful one that can be downloaded at the following location (the easiest way is to click the link in the Herald on-line once I've up-loaded it): -
http://ct.download.com/clicks?t=2692718-d99bd25f8d6a34b8b2f17b2719566040-bf&s=5&fs=0  … alternatively, I could email you the programme in a zip file or even copy it on to a floppy if you would like a copy.
Finally for this month, Sue suggested the following link might be of interest http://www.resultscoach.co.uk … it's all about improving your performance through the powers of sports psychology and hypnosis.  There are some very interesting articles to read and also the opportunity to buy books and CDs on the subject … this includes a CD on self hypnosis …. I think I need that one to convince myself to keep on running … what about you Tom?
Events Diary: A selection of local and other well known events for your information.  If you need any entry forms, I can email most of them on request and others are likely to be on the club notice board.
<![if !supportLists]> · <![endif]>Saturday 8th July 2006 – HARWELL SCHOOL FUN RUN ~5 MILES– 1:45 pm, Harwell School - entries
£2 on the day from 1:20 pm. – un-marshaled.
<![if !supportLists]> · <![endif]>Sunday 9th July 2006 – WYCOMBE HALF MARATHON – 09:30 am, High Wycombe, Bucks.
<![if !supportLists]> · <![endif]>Sunday 9th July 2006 – NEW FOREST 10 (MILES) – 11:15 am, New Park Farm, Brockenhurst, Hampshire.
   No entries on the day. http://www.nf10.co.uk
<![if !supportLists]> · <![endif]>Sunday 16th July 2006 – PINEWOOD 10K – 11:00 am, Pinewood School, Bourton, Swindon, Wiltshire
   http://www.grassrootsevents.co.uk
<![if !supportLists]> · <![endif]>Sunday 16th July 2006 – TADLEY RUNNERS SUMMER 10K ROAD RACE (and 3k Junior fun run)
   11:00 am, Hurst Community School, Tadley (Fun run start time 10:15 am)
  http://www.hants.org.uk/tadleyrunners/
<![if !supportLists]> · <![endif]>Sunday 23rd July 2006 – THAMES RUN 13K – 11:30 am, Wallingford, On the Thames between Oxford &
 Henley.  http://www.thamesrun.co.uk (Multi-terrain)
<![if !supportLists]> · <![endif]>Wednesday 2nd August 2006 – PEWSEY MID WEEK 5 (5-mile road race) – 7:30 pm,  Pewsey School,
  Wilcot Road, Pewsey, Wiltshire http://www.pewseyvalerunningclub.com
<![if !supportLists]> · <![endif]>Sunday 13th August 2006 – LAMBOURN CARNIVAL 5 & FUN RUN (5mile/3miles) – 10:30 am,
Lambourn £4.50 (£5 on day)
<![if !supportLists]> · <![endif]>Sunday 13th August 2006 – BEARBROOK JOGGERS 10K ROAD RACE – 10:00 am,  Aylesbury RFC,
   Weston Turville, Aylesbury. http://www.bearbrookjoggers.co.uk
<![if !supportLists]> · <![endif]>Sunday 27th August 2006 – VALE OF PEWSEY HALF MARATHON – 10:30 am,  Pewsey Sports
Centre, Wiltshire http://www.pewseyvalerunningclub.com
<![if !supportLists]> · <![endif]>Sunday 17th September 2006 – BONESHAKER 2006 – 10:30 am, Ardington Sports Field, Nr Wantage.
<![if !supportLists]> § <![endif]>Sunday 17th September 2006 - LONGWORTH 10K RUN AND 3K FUN RUN - 3k starts at 10:15 am, 10k at 11:00 am, Longworth is 6 miles West of Abingdon, just off the A420. The 10K course is multi terrain, mainly on tracks or footpaths; much of it is close to the Thames.  Entry form on Club notice board
<![if !supportLists]> § <![endif]>Saturday 23rd September 2006 –RUNNING 4 WOMEN WINDSOR 8K – 12 NOON, Windsor Great Park http://www.running4women.com
<![if !supportLists]> · <![endif]>Sunday 1st October 2006 – GREAT CLARENDON FULL/HALF  & RELAY MARATHON – 10:30 am
     Winchester College (full & relay), 12:00 noon Broughton Village Hall (half).
      http://www.clarendon-marathon.co.uk
<![if !supportLists]> · <![endif]>Sunday 8th October 2006 – HENLEY HALF MARATHON 06 – 10:00 am, Henley Rugby Club, Marlow
Rd., Henley (£12.50 before the day; £20 on the day + no chip timing) (Entry form – Club notice board)
<![if !supportLists]> · <![endif]>Sunday 29th October 2006 – BARNS GREEN HALF MARATHON – 11:00 am Barns Green Village,
  5 miles south west of Horsham, West Sussex. http://www.barnsgreen-half.org.uk
 (Mo – July 2006)