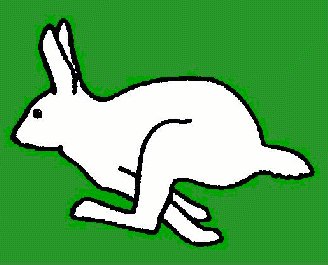 THE HARRIERS HERALD
No. 152, October 2005
Editorial
Welcome to October's Harriers Herald.

 

After last month's slim-line offering, this issue is packed with race articles reporting on Compton Harriers' successes in a variety of events, from 6 miles to 86 miles!

 

We begin with Thursday night schedules and Secretary's correspondence before moving onto the exciting bits.

 

Lucy reports on her Picnic on the Ridgeway, Susanne tells of successes in the Pewsey Half Marathon run and the Kerridge 10K, Martin reports on the Aldbourne 10K, while Mo and I share the experiences of Team SuMo in the Boneshaker Duathlon.

 

Following this, there's a little story about The Sign Collectors.

 

Then Mo tells us about his latest additions to our club Website – an Events Diary and some recent race photos.

 

He has also included an article 'Ten Things You Don't Have To Worry About'.

 

We finish with Mo's Fixtures article, which covers a wide range of races for October to December.

 

Thanks to Susanne, Lucy, Mo and Martin for all their contributions this month.
Thursday night schedule for October
Thurs    6th                    Dick to lead
Thurs    13th                   Handicap Race
Thurs    20th                   Philomena to lead
Thurs    27th                   Susanne to lead
Thursday night schedule for November
Thurs    3rd                    Lucy to lead
Thurs    10th                   Pete to lead
Thurs    17th                   Handicap Race
Thurs    24th                   Kirsty to lead
Correspondence received by Secretary
Abbreviations:  BCAA = Berkshire County Athletic Association; SEAA = South of England Athletic Association; AAA = Amateur Athletic Association of England; UKA = UK Athletics
Correspondence received

Sender

Subject matter

Action

Eynsham Roadrunners

Entry forms for 10K

Mo and notice-board

SEAA

Info. Update #92; Athletics Devt. Update #36

File

AAA

The future of Athletics in England

File

Sir Andrew Foster

Moving on Athletics in the UK– a charter for change: Poll of UK athletics clubs

Discuss & return questionnaire
Picnic on the Ridgeway:
The Ridgeway Challenge (86.5M) 27/28 August
The Ridgeway Challenge was just my kind of race, with pretty scenery, excellent provisions at each checkpoint and with my 24-hour target time, no need to hurry. I started at 10 am and Leg 1, which Martin covers in an hour and a quarter in the relay, took me two and a quarter hours, and that was my fastest pace of the day! Even after a couple of hours I was ready for a sandwich and a cuppa, and I let a few people overtake before setting off on the scenic leg 2.  At checkpoint 2 in the woods I partook of some of the fine marble cake that the marshal was offering and sympathised with one of my co-runners who had already succumbed to blisters (he eventually pulled out at Swyncombe).  For the road section of leg 3 I jogged along with Peter (who hadn't recce'd the route so was relieved to have an 'expert' around) and I was met at the field path by Martin and more tea.  After the weird, life-like chicken on a farm post and the level crossing (I looked both ways twice!) there was Martin again at the road with "You know where to go now – just over that bump".  Once the bump was behind me it was a straight, gradual descent to checkpoint 3 and the TRA supply of goodies.  However, since I was on a 'real food only' experiment, I took only the fruit and arranged to meet Martin in Watlington, with his flask.
For the rest of the first half I was occasionally overtaken by, then re-overtook two chaps on mountain bikes who were cycling the Ridgeway over two days, staying overnight in Goring.  Some reinforced tyres would have been a sound investment for these two, since their bikes were upside-down whenever I passed them.  At Swyncombe I was still not far behind Peter (who went on to finish in 22:18) and accepted two cups of tea from the ladies there and some of the most welcome checkpoint food I have ever encountered: buttered buns and grapes, covered with clean tea-towels to keep the flies off.  The following 11 miles seemed fairly long, even with an orange-stop at the Nuffield golf course and a leg-rub at Grims ditch.  It was during this stop that I was overtaken by several runners, including the second (eventually the first) lady.  Two of the 12 'o clock starters overtook me on this leg too.  For the dull trot along the banks of the Thames I thought ahead to when I would be at Goring, which kept me going along the tarmac section and the paths to the village hall.  Martin had kindly filled up some bottles with 'corporation shower' so I threw decorum to the four winds and took a bath on the hall greensward.  Feeling much nicer I chowed down on baked spud, beans and half of a 'Cliff Cox' pasty, then ambrosia and fruit salad, and of course, 2 cups of tea.  Tom, Mo and Sue were in fine fettle, extending a warm welcome to everyone and even feeding the support crews.
The night was balmy so I left my tracksters behind and strode off into the night in my lycra shorts and a Helly with a windproof and fluorescent gilet.  Although I still had 43 miles to go my rational mind didn't really object – probably because it was home territory and I had just had a good feed.  About halfway to the concrete road I was overtaken by Sue Sleath (a 12 'o clocker) but she had slowed down since her lightning 1st half because of an injury.  Leg 6 is all uphill and this is when I really started to slow down.  I had a brief refreshment stop at the concrete road with Martin, but it seemed a very long time before Burydown came into view, with its friendly hot-dog stall proprietors (the Kearns, Phil, Harriet and Amy) and every appearance of a good rave (the local Bill thought so anyway!).  I had a banana here and met one of the 12 'o clockers, who wasn't too animated, but was probably having as much fun as me.  From Burydown to the Monument can only be four miles, but it took me at least an hour.  When I got there at midnight Mo phoned Martin to see how I was doing (they were finished at Goring Village Hall) and I tried lots of different things to eat.  To my dismay nothing was palatable – my body could no longer be hoodwinked by special treats and was demanding a long sit-down.  Since we had the comfy chairs I was able to relax for a while and look at the stars and the shimmering lights of Wantage.  There was even a laser show (from Highclere?).  As I say, it was a lovely night for it!
Having recovered from my 'darkest hour' I trotted off on the rest of leg 6, arriving at checkpoint 6 with half a dozen others, 4 of them from the 12'o clock start.  Sue Sleath retired here, with a spot of groin-strain, and Martin offered to give her a car-seat for the night (a loyal gesture, obviously intended to improve my ranking!).  On leg 7 I picked up with Stan, who was walking but with very long legs.  For a while I jogged to keep up, then found that a brisk walk was just as effective and half the anguish!  The Ridgeway around Uffington was evidently the venue for a Jam Butty convention, with Wiltshire youth out in force to spectate.  I was glad of Stan's company, even though the youth were driving soberly and with barely audible sound-systems.  We were soon in the wide-open country again, and arrived at checkpoint 7, where Martin and I had checkpointed in 2004.  I availed myself of the Fray teamobile and noticed the weather was considerably warmer than in 2004, when Dick had to use the Transit van as a windbreak.  Again I trotted off after Stan, through the thick mist on top of Liddington hill and got as far as Ogbourne with him before the lure of the brown milky stuff got the better of me, and I stopped for a another cuppa.  The route up to Barbury castle was overgrown and not too pleasant to walk briskly, even in the golden light of the sun rising through fog.  The sheer length of that stretch made me feel bizarrely cross – idiotic pre-historians, why didn't they just go round?  The poor visibility shielded me from the true distance, or I would have doubtless felt proper angry!  Martin came out to greet me with a bag of food and walked back to checkpoint 8.  Only 6 miles to go!  I sat down for a cup of tea, even though John Foden was trying to speed me along – he seemed to think this was a race!
At the bottom of Barbury hill I overtook number 30 – he had been the first off at the 10 am start, so I was surprised to see him again.  This gave me added impetus to keep the pace up, even when the next two miles seemed like four.  I met Martin and Sue at Hackpen hill, where all I could manage was a piece of lemon – even water was no longer pleasant to drink.  The weather was magnificent even at this early hour and the rolling hills to the finish gave me some fantastic views, which was just as well as they went on for ever.  As I topped the last hill the finish was in sight, so distorted by the distance that I thought Marlborough running club had dispensed with the overhead banner and made do with a fridge-sized replacement.  A final push was called for, but wasn't enough to prevent that nasty number 30 from overtaking me on the last stretch! Lots of clapping from Dick, Jan, Anthony, Tim Gravina and Mr & Mrs Shreeves greeted me at the finish, the most welcome one of my life so far, and I sat down on a comfy chair until my poor stomach was ready for toast & marmalade, tea and chicken legs. My speedy recovery came as the utmost relief, as what good is an 86-mile picnic if you can't eat!
I finished in 23:11 and was 14th out of 31 starters.  First man and lady were Owen Byrne (15:52) and Selina Coldicott (21:26) and the last man finished in 27:37.  A great event with excellent support, particularly from our own glorious harriers!
When was the last time you did something for the first time?  Mine was on the 28 August when I was about to set off for my very first half marathon race.  I kept telling myself that this was not a race for me just a "building up the miles" run before my marathon in October.  So much so that Elo got a bit fed up with me repeating the words.  I did try to persuade myself by wearing the most protective and heavy running shoes I have, but somehow a race atmosphere always get to you.
At the start I overheard a lady worry about not wearing any sunscreen and since it was a sunny day I quickly came to her rescue with some Daylong (anything for the business).  Anyway the start was 11.00 o'clock and off we went.  As I was running I noticed that I kept trying to find a suitable target to follow and let him or her decide the pace.  First it was a girl who was carrying a walkman with the wires dancing around her, then the man with the Swedish color vest but he turned out to have another girl running with him so I felt a bit like the third leg and dumped him.  Finally I managed to catch a man for a longer period but only do discover that he in the end was too fast for me.  Though these relationships rarely last very long you do wonder what ever happened to them. 
Klaus, my brother, was very good at greeting every marshal we met at the Grizzly, so I thought this could be my chance to do the same - 9 out 10 times you get a response back and always positive.
Anyway, the finish was near and somehow Pewsey always manage to make it very confusing exactly how far yet to go but who cares this was not a race for me so I just ran in a steady pace till I crossed the finish line and picked up my T-shirt.  Elo was waiting with coffee and Pewsey home-made cakes which made the whole trip worthwhile.
First to finish, Simone Barret in time 1 hour and 15 min.
First lady to finish Amy Chalk in 1 hour and 20 min
Me, 1 hour and 44 min.
Kerridge Highclere 10K, 4th September
Kerridge Highclere 10K race has always been one of my favorite 10Ks.  It offers you almost any terrain you can come across and the settings could not be more beautiful, the drink stations also offer you a wet sponge if you prefer that, there is never lack of parking spaces and on top of that you always end up with a very colorful t-shirt and you can even end the day enjoying a hot chocolate and a burger if you fancy that.  This year proved to be slightly different compared to previous years.  The start and finish had to be moved away from the castle in case somebody accidentally saw a glimpse of Jordan and Peter Andre's wedding (though it took place the week after?) meaning a bit of tarmac road had to be changed to grass field.  Knowing that made me think if I could just match my last year's time I would be happy.  I met Martin and Lucy in the car park, after our cup of coffee and tea we went for a warm up.  Lucy was this year only spectating due to her "walk in the park" the previous week.  It was a very warm day, so before the start I went to a cattle trough and splashed myself with water.
At 10.30 the starting gun went.  It was only a few seconds later that I took a bit of a tumble and went down – I am sure it just added to the adrenalin so I a quickly went up again and continued.  At the 5K mark the lovely wet sponges came, but it was still better to hear Lucy cheering me on at the 7K mark.  After 44 min and 27 second I crossed the finish line happy that I had not only matched but also beaten my previous times.  After a change of clothes we decided that we ought to stay for the prize giving only to discover that I had won the F35 category and on top that Gill Harrison had won the F50 category.  But perhaps the most impressive was Martin's time of 37 min and 53 sec.  Only 7 out of the 391 runners were able to beat that!
'The Glorious Compton Harriers put on a good show at the Aldbourne 10K - 11th Sept 2005' is the news item missed by every reporter in the land, and the Newbury Weekly News hacks in particular.  So I thought I would make try to make amends by submitting by own report to the critical gaze of the Compton Harriers editor-in-chief, see below.
In spite of light drizzle the Aldbourne 10K attracted a good field of budding Olympians all hoping to catch the selector's eye.  Three trusty Harriers turned up to defend the Club's honour, Sue F, Lucy G and my good self.  With Mo, Susanne and Lance 'glad I'm not a beagle' the dog, providing very welcome support.  The competition came in all shapes and sizes, even including a toddler in a pushchair but fortunately the pantomime horse did not show.  Despite rumours to the contrary the event was well organised, following the now well trodden route of once round the village, once up the 'ruddy big hill', once along the bumps at the top and once down the 'ruddy big hill' to a grandstand finish on the playing field.
Lucy finished 7th lady (57th overall) in 47:55, narrowly missing the ladies V40 prize.
Sue F finished 1st lady (19th overall) in 41:03 and also won the first lady V35 prize.
Martin F finished 8th in 37:52 and picked up the V40 prize but was beaten by a V50 bloke who finished 2nd in 35:36.
The Glorious Compton Harriers picked up the team prize which meant we all went home with something to put in our trophy cabinets.
142 competitors completed the event
Last finisher, 1:11:17
First home – John Burns, 35:31
Martin
Mo says: As Sue has already mentioned, owing to the injury I was carrying, I was feeling more than a little apprehensive on race day … 3 dumps before leaving home was a testament to the fact!  Whilst waiting for Sue to return from the first of her 5k runs, I tried to practice jogging in preparation for the changeover, but it was almost impossible … I could barely walk, let alone run!  Never mind, I decided I would just have to walk round to my bike as best I could.
Sue didn't keep me waiting too long as she arrived at the transition point in an excellent 6th place overall and first placed team.  After touching hands (how nice) I ambled around to my bike, much to the disgust of a spectator who couldn't understand why I wasn't hurrying following Sue's superb run!
Once safely mounted on my 'trusty steed', I felt OK …strangely enough cycling didn't seem to have such an adverse affect on my injury.  The 20K cycle route started off with a fairly quick road section before going off-road and following along the side of the Lockinge point-to-point course as we headed upwards to the Ridgeway, soon to follow the old Compton 40 route.  Whilst on the Ridgeway and especially as the route descended towards Lands End, I realised why the event must have been called The Boneshaker as my body was taking a tremendous pounding on the very rough tracks … my bike was set up more for the road and the tyre pressures were therefore a bit hard for the conditions.  Unfortunately I did manage to lose one or two places to the super duper machines equipped with full telescopic suspension and ultra light-weight frames, but I pressed on as quickly as I could despite the ever increasing pain in my gluteus maximus area … the things we cyclists have to put up with, especially when you're part of a team!
On arrival at Land's End (that's on the West Ilsley to Farnborough road, not down in the West Country), I became aware that the next part of the course followed Susanne's cycle challenge route which is hard enough anyway, let alone after cycling the best part of 10K in an off-road race.  The last time I went up that track, the conditions were so muddy and slippery that I was unable to stay on my bike, but thankfully this time, especially as my tyres were devoid of tread, the conditions were dry and hard!  I managed to cycle all the way up the steep incline, gaining on a couple of cyclists ahead, overtaking the cyclist from Team Spokes who had flown past me earlier (but now thought it was time to stop for a tyre change) and unfortunately I was also overtaken by one or two others as well.
Not to worry, I knew that when we reached the next downhill section, especially on the road, I was likely to hold my position and maybe regain one or two places as well.  As I started on the climb up to the Ridgeway once more from Land's End to Scutchamer Knob, I became aware that someone was gaining on me fairly quickly (the heavy breathing gave it away) … it was that man from Team Spokes yet again … never mind he's pretty good so I decided to let him past again.  Shortly after he passed me, I started to gain on him, so this inspired me to put in a bit more effort and I managed to pass him as he stopped yet again to mend another puncture … ah well it was still a place gained!
Once past Scutchamer Knob, I knew most of the course would be down hill on the way back to the Ardington sports and recreation centre and I started to feel safe in holding my current position, however that man from Team Spokes came by once more just as we approached the last part of the off-road section … he was persistent to say the least.
Then, just as I thought I had consolidated Team SuMo's position, I could see a cyclist ahead who had stopped and appeared to be wearing an inner tube around his neck … you've guessed … the man from Team Spokes was dealing with his third puncture!
As I pushed on for the last couple of miles on the final road section, I seemed to be in no-man's land with a cyclist approximately 500 yards in front of me and no sign of anyone for at least 500 yards behind me until … the heavy breathing again … surely not … yes it was him again!  The man from Team Spokes flew past once more to finish without any more mishaps.  As I approached the transition area for the handover to Sue, I realised that I had gained considerably on another cyclist, but I had to be content to park my bike and stagger around the short distance to hand over to Sue in 10th place, closely followed by a concerned first-aid lady who wanted to give me a massage; I watched Sue disappear at pace as she set off for the final 5K … my job completed for the day!
| | | | | | |
| --- | --- | --- | --- | --- | --- |
| | Name | 5K Run | 20K cycle | 5K run | Overall time |
| 1st Man | Gary Biddell | 16:33 | 51:01 | 18:16 | 1:25:50 |
| 1st Team | Road Hogs | 18:54 | 55:57 | 19:26 | 1:34:17 |
| 7th Team | Team SuMo | 17:57 | 1:05:15 | 18:46 | 1:41:58 |
| 1st Lady | Ann Lonie | 22:21 | 1:08:50 | 22:05 | 1:53:16 |
Sue
Our neighbours, Nicky and Peter, collect signs – they don't steal them, they just rescue unwanted signs and put them to use in their house and garden.  Peter's shed is labeled 'Opticians', and there's a 'Public Footpath' sign pointing up their garden path.  While chatting to Nicky in the garden last week, I noticed a new orange board between her compost bins.  It looked strangely familiar, so I subtly took a closer look and saw the familiar words 'Caution Runners'.  Putting two and two together (we couldn't find one of the signs after manning the Ridgeway Challenge check-point in Goring Village Hall) I asked Nicky where they found the new addition to their sign collection.  Apparently, they rescued it from the branches of a tree in 'Rectory Gardens' next to the Village Hall.  Realising we may know something about it, they had placed it conspicuously in their garden for us to see.  Needless to say, the sign is now safely back with the club, ready for its next adventure!
Website update… http://comptonharriers.cjb.net/
Mo
Before I start on the website update and suggested links of the month, has everyone sent in their Grizzly entries?
You will notice one or two slight changes and updates to the website pages this month as I have tried to keep up with the needs of visitors and more closely match the actual content of the pages.  For a start, I have renamed the "Fixtures" tag as we don't actually have any fixtures as such … instead, to reflect the actual content of this section, it's more appropriate to use the tag "Events Diary".  I have also produced an Excel web calendar which I will try to keep up-to-date to mirror the events shown in the Harriers Herald.
I will also add a few more photos to the galleries … to cover Lucy's day out on the Ridgeway and also one or two I took at the Aldbourne 10k.
Whilst on the subject of photos, can I suggest a visit to http://www.prosportphotos.com followed by a click on 'Boneshaker' then type in 321 in the race number box and press enter … some strange looking pictures then appear!
I thought the following article might also provide a bit of light-hearted reading for you … Ten Things You Don't Have To Worry About … the full article can be found at http://www.runnersworld.co.uk/news/article.asp?UAN=1937
You're a busy person. You have enough to think about. So you can forget these 10 worries once and for all.
<![if !supportLists]> 1. <![endif]> "I don't have time to squeeze in a run today."
As little as 10 minutes a day of continuous running can boost both your fitness and your mood.
<![if !supportLists]> 2. <![endif]> "I might have to pee during the race."
Think you'll be the first? Any time a group of hydrated, nervous people gather, nature will call. It's a fact of life. Be discreet and no one will notice your pit stop.
<![if !supportLists]> 3. <![endif]> "I'm eating the wrong food before my race."
If it works for you, there's no such thing as the wrong food.
<![if !supportLists]> 4. <![endif]> "I'm breathing wrong."
Lots of runners believe there's a right way and a wrong way to breathe, but that's just a Iot of hot air. Just do what comes naturally to you.
<![if !supportLists]> 5. <![endif]> "Running will make me too tired for sex."
If this is true, you're running too much. Moderate running - and you have to be the judge of what 'moderate' means - keeps you fit, energised and de-stressed, all of which can improve your sex life rather than ruin it.
<![if !supportLists]> 6. <![endif]> "I look slow."
Slower than whom? The majority of the population who don't exercise at all? The 95 per cent who couldn't run a mile without stopping? As a slow runner, you're still the cream of the crop.
<![if !supportLists]> 7. <![endif]> "I sweat too much."
Women sometimes worry about this more than men, because they think it's unfeminine to sweat. It's not. A fit woman is an attractive, confident woman. And to get fit, you have to sweat.
<![if !supportLists]> 8. <![endif]> "I missed two days of running, so I'm out of shape."
Missing up to a week of running won't diminish your fitness. Cross-train vigorously once or twice during that period, and you may even improve your conditioning.
<![if !supportLists]> 9. <![endif]> "I didn't cover the distance I'd set out to run."
Some days you're just not going to feel good on the run, if you're 10 minutes into it and it's going badly, be flexible enough to cut the run short, or simply walk for a while.
<![if !supportLists]> 10. <![endif]> "I won't be able to sleep the night before my race."
Well, maybe not, but it won't matter. Concentrate on sleeping well two nights before your race, and you'll be okay. That's the night that counts.
Events Diary: A selection of local and other well known events for your information.  If you need any entry forms, I can email most of them on request.
<![if !supportLists]> · <![endif]>Sunday 2nd October 2005 – ALTON DOWNLAND CHALLENGE 10K & 5K – 10:30 am Anstey Park, Alton http://www.altonrunners.org/downland.htm
<![if !supportLists]> · <![endif]>Sunday 2nd October 2005 – FINCH COASTERS TOUGH 10 – 10:30 am The Discovery Centre, Bracknell http://www.finchcoasters.org.uk
<![if !supportLists]> · <![endif]>Sunday 9th October 2005 – RIDGEWAY 15K – 11:00 am Tring Park Cricket Club, Tring, Herts http://www.tringrunningclub.org.uk
<![if !supportLists]> · <![endif]>Sunday 9th October 2005 – HENLEY HALF MARATHON - 10:00am, Henley Rugby Football Club, Marlow Road, Henley-On-Thames http://www.henleyhalfmarathon.org.uk
<![if !supportLists]> · <![endif]>Sunday 16th October 2005 –AKZO NOBEL ABINGDON MARATHON – 9:00am Tilsley Park, Abingdon. Closing Date 30th September 2005. http://www.abingdonamblers.co.uk
<![if !supportLists]> · <![endif]>Thursday 20th October 2005 – WESTON PROM RUN 5 MILES – 7:30 pm, Cabot Bars (opposite Weston College) http://www.westonac.co.uk
<![if !supportLists]> · <![endif]>Sunday 23rd October 2005 – EXMOOR STAGGER 14 – 11:00 am West Somerset Community College, Minehead http://www.mineheadrunningclub.co.uk
<![if !supportLists]> · <![endif]>Sunday 23rd October 2005 - SAAB SALOMON HELLRUNNER: THE DEVIL'S REVENGE 11 miles - 11:00am, Weavers Down, Longmoor Camp, Longmoor, Petersfield GU33 6EL http://www.trailplus.com
<![if !supportLists]> · <![endif]>Saturday 29th October 2005 – BEACHY HEAD MARATHON – 9:00 am St Bede's School, Eastbourne, Sussex http://www.beachyheadmarathon.org
<![if !supportLists]> · <![endif]>Sunday 30th October 2005 – SNOWDONIA MARATHON - 9:30 am  Electric Mountain Centre, Llanberis http://www.snowdonia-marathon.org.uk
<![if !supportLists]> · <![endif]>Sunday 30th October 2005 - THE STICKLER 10.1 MILES – 10:30 am The Primary School, Shillingstone, Nr Blandford http://www.thestickler.co.uk/
<![if !supportLists]> · <![endif]>Sunday 6th November 2005 – MARLOW HALF MARATHON – 9:30 am Riley Road Recreation Ground, Oxford Road, Marlow http://www.marlowstriders.co.uk
<![if !supportLists]> · <![endif]>Sunday 6th November 2005 – OXFORD MAIL X-COUNTRY LEAGUE – Ascott-under Wychwood
<![if !supportLists]> · <![endif]>Thursday 17th November 2005 – WESTON PROM RUN 5MILES – 7:30 pm, Cabot Bars (opposite Weston College) http://www.westonac.co.uk
<![if !supportLists]> · <![endif]>Sunday 20th November 2005 – AVEBURY 8 – 10:30 am Avebury, Wilts http://www.marlboroughrunningclub.org.uk
<![if !supportLists]> · <![endif]>Sunday 27th November 2005 – MAYLARCH EYNSHAM 10K – 10: 30 am Bartholomew School, Eynsham http://www.eynsham.org/roadrunners.html
<![if !supportLists]> · <![endif]>Sunday 4th December 2005 – TADLEY XMAS CROSS-COUNTRY 5.3 MILES – 11: 00 am. http://www.hants.org.uk/tadleyrunners/index.html
<![if !supportLists]> · <![endif]>Sunday 4th December  2005 – LUTON MARATHON – 10:00 am Lea Manor Recreation Ground http://www.lutonmarathon.org.uk
<![if !supportLists]> · <![endif]>Sunday 4th December 2005 – OXFORD MAIL X-COUNTRY LEAGUE – Headington
<![if !supportLists]> · <![endif]>Monday 2nd January 2006 - OXFORD MAIL X-COUNTRY LEAGUE – Lambourn
<![if !supportLists]> · <![endif]>Sunday 5th February 2006 - OXFORD MAIL X-COUNTRY LEAGUE – Cirencester
<![if !supportLists]> · <![endif]>Sunday 5th March 2006 - OXFORD MAIL X-COUNTRY LEAGUE – Banbury
(Mo – October 2005)